Real people write about their own personal
take on fashion. Hair, make up, shoes,
whatever their thoughts are on what makes
them feel good and why.
SYDNEY, AUSTRALIA'S

MERI AMBER

MERI HAS BEEN HEARD ON LOPSIDED WORLD OF L
HEAR MUCH MORE in 2017

MERI'S NEW ALBUM "RETRO SHERBET" IS OUT NOW

__________________________________________

When I was younger I would have never thought I'd have the remotest interest in fashion. My entire criteria for whether I liked something or not was, 'is it yellow?'. Not too many truly chic and sexy items came in yellow, so looking back at old photos is a tad embarrassing.

It was after high school when I started meeting with other people that I began experimenting with different clothing. Originally, just as a social experiment. People treated me completely differently when I wore skinny jeans with a checked black-and-white top, to when I wore whatever I could find in yellow. And thus, I learnt the lesson, people use what you wear to conceive an identity for you and you should therefore use clothing to express who you really are to people.




But, as I grew I learnt something more about identity and this made matters even more complicated. Identity changes, it evolves. Furthermore, your mood changes each day too and that can influence how you see yourself as well. How you dress often matches how you see yourself and feel in a very predictable way. If you're feeling down and tired, you might dress drab. If you're wanting to work like a boss, you might go to more effort to look tidy and sharp.


If you're a geek pop musician like me, you might dress to show your ever evolving world, which could include references to pop culture you identify with as well as quirky items that catch your eye. But, depending on where you're at, this could be anything from a simple jumper and dragon necklace on a lazy Winter day, to a full on comic book crop top & skirt combo with heels when going out to perform. Sometimes, heaven forbid, it might even be clothes which aren't quirky and don't have pop culture references because you're a rebel (for example I wear a lot of tech shirts I get for free at my partner's conferences at home).




Makeup was something I discovered more by force than interest when I was younger. I was told makeup was necessary if you wanted to perform on stage where lights are beamed onto your face. But, makeup is fun. I still describe it as 'face paint for adults'. It didn't take long before I'd wear it relatively regularly and experiment quite a bit with it.




Most of the time it's subtle experimenting (double winged eyeliner or funky coloured eye shadow), but every now and then, especially for cosplays, I'll do something like paint my face into a robot. One of the interesting lessons I've learnt is that, sometimes, when you wear coloured wigs, your eyebrows disappear and you need to use matching eyeliner to colour your eyebrows in. Insider tip ;)




On the matter of cosplay. If you're not familiar with it, cosplay is when you dress up (often to attend comic conventions) as a character you're a fan of from a tv show, movie, computer game, novel or even from your own imagination. You dress in a role and often, kids and other fans will come and grab a photo with you because they love the character.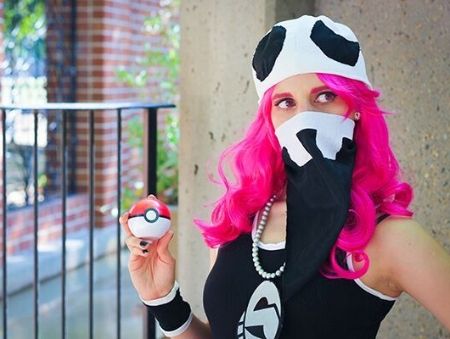 Cosplay should not be underestimated, it can be a lot of work and a lot of money. There's some truly awe inspiring cosplayers that have become popular through the art they've created in their cosplays and they deserve so much credit. Even something as seemingly simple as my Team Skull cosplay easily took three full days to find items for and sew.




Whereas my TARDIS cosplay took many months, and included lots of little details like me painting the matching shoes.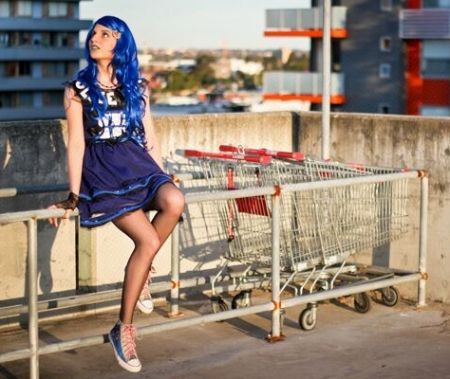 Overall, I'm still experimenting with fashion and will likely do so for the rest of my life. Expressing yourself through what you wear is fun and a great way to showcase a dimension of yourself, how you feel and see yourself to people in an easy, visual way.
© 2017 All Rights Reserved JLRadio.com

________________________________________________